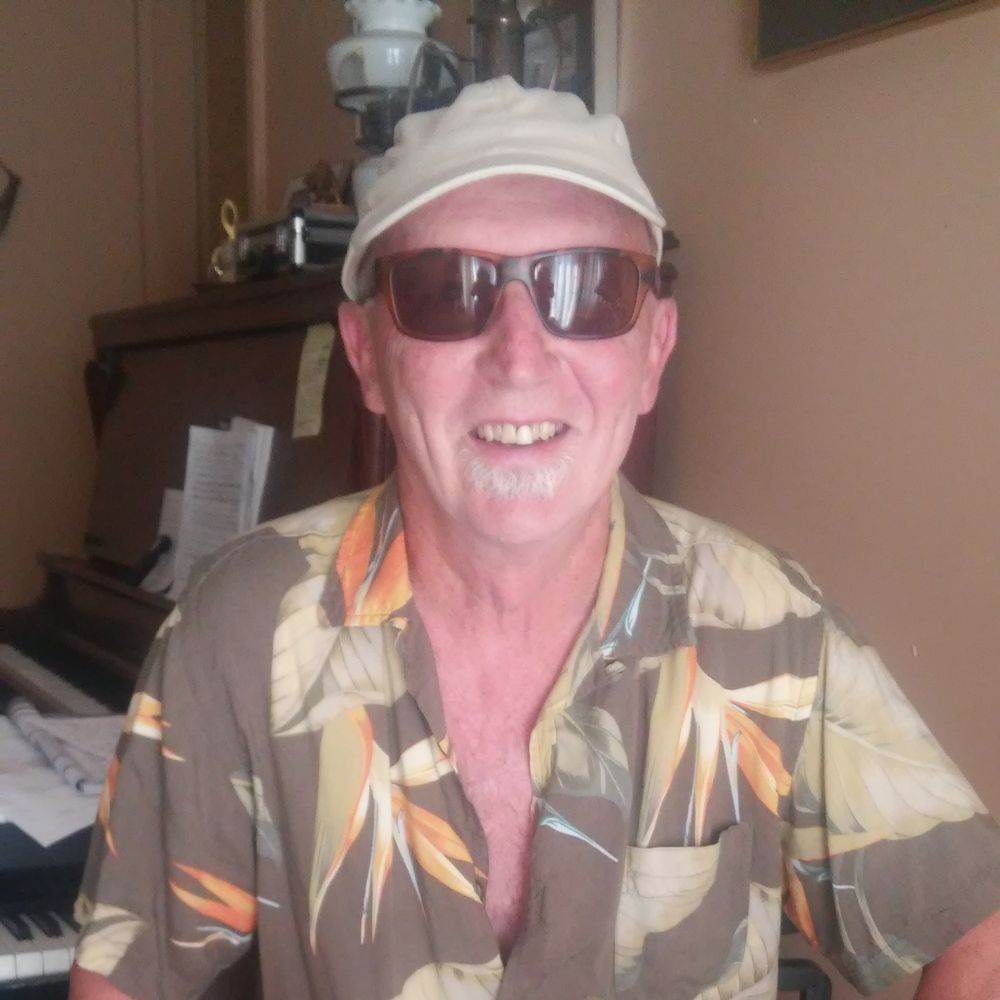 BIO
Pete Boynton aka suitepete
Pete sings lead and harmony vocals and plays- piano, organ, synthesizers, acoustic guitar, melodion, accordion, harmonica, bass guitar, and drums
Short Bio 2021
When the pandemic hit in March 2020, I had played 3 gigs of solo piano, at Casino Rama just north of where I live, in Barrie, Ontario, Canada. Great gig. Tons of really good piano players want the gig. I was booked until the end of June at that point. Oh well.
I had just started working with Doug Ross from Midland on recording new music. Doug's a media expert and has become a good recording engineer and production pal. We're about to release lots of music, one song at a time, for a few months, maybe more.
I really just want to get out there and play this music, live. It'll be a fun show.
I think the most legendary person that I've played music with, is Bo Diddly. Bo was a great and funny guy, a Deputy Sheriff in New Mexico. At that time, I was playing with a band called Red Rider, which also became fairly famous when we added Tom Cochrane to the band.  Tom and the band had a few international hits including Lunatic Fringe a #1, AOR song in the USA at the time. We toured all over North America, so, I am happy to say I've played Madison Square Garden, in New York city, and made it through the set without being booed off the stage. I have a couple of gold, and one platinum record, from those days.
 After that, I went and played and recorded with Alfie Zappacosta, who is at least, one of the greatest musicians I've ever played with. Alfie is well known in Canada, and somewhat around the world. He also wrote 431 0000 Pizza Nova.
 Around that time, I was hired to produce a demo for the Partland Brothers. It helped to get them their record deal with Capitol Records. That kind of gave me the bug for producing, and I've produced a ton of people that you've never heard of. Burgundy Rose sold more than 1,000 indie CD's and I was the main singer for that band. I learned a lot about music, playing with the Ruanne's House Band in the 1990's. That band lasted 3 ½ years, playing every Sunday. I did a pilot for a TV show, with a band called Blue Barrie Jam. It made the band famous, in Barrie, my home town.
Cheers